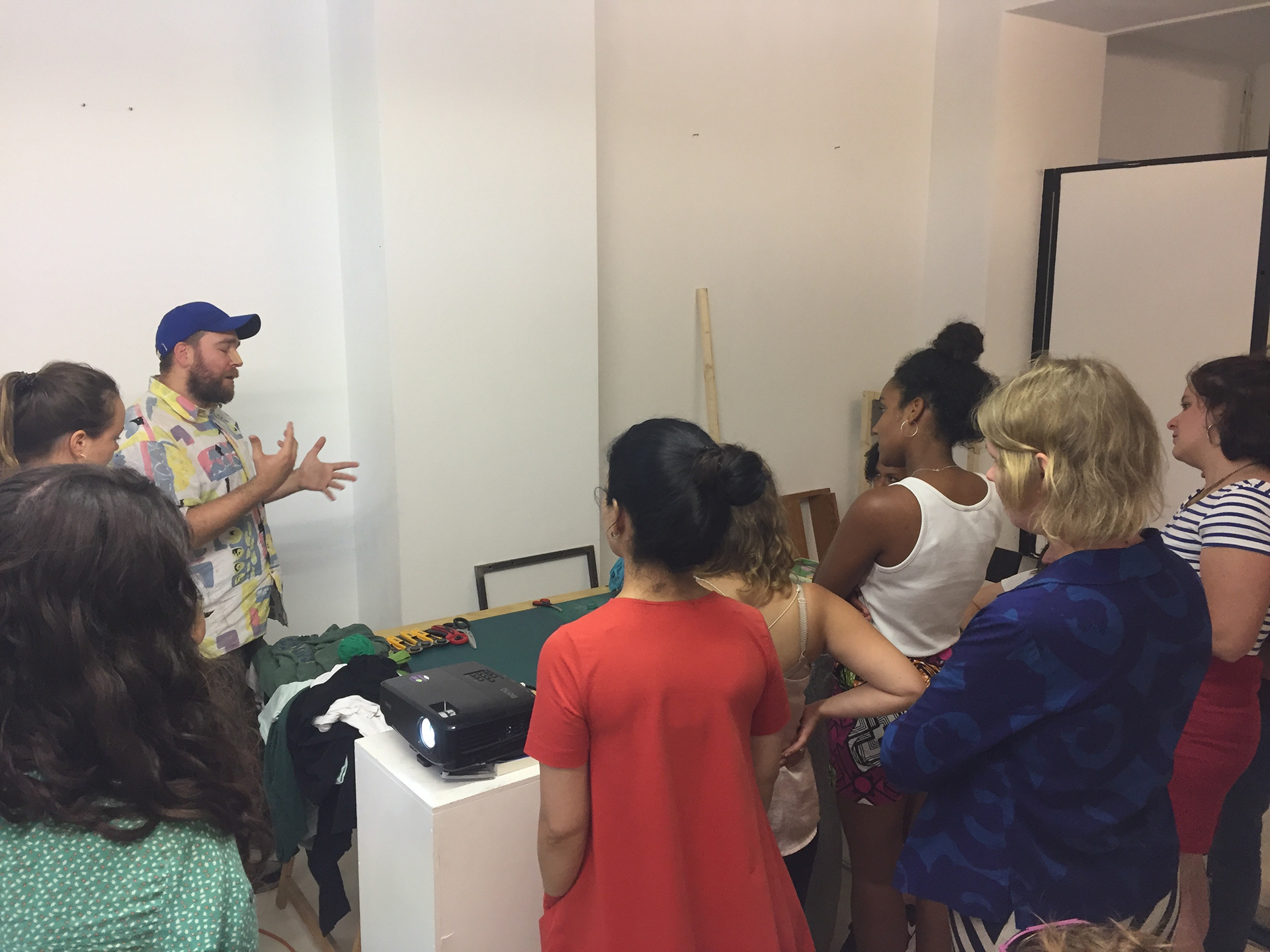 The 29th of July 2019  - SAVVY Contemporary, Berlin
Lecture and workshop about circular economy, textile production and waste.
As a part of Lorenzo Sandoval's 3-day workshop
De-patterning / Re-patterning
at the SAVVY Contemporary summer school programme
Spinning Triangles: Ignition of a School of Design in Berlin
. 
"On the occasion of the 100th anniversary of the Bauhaus, SAVVY Contemporary seeks to challenge and act against the inherent, neocolonial power structures in design practices, theory and teaching with its project SPINNING TRIANGLES. It takes up the founding moment of the Bauhaus one hundred years ago and starts from its reality as a school of design to reverse and reshape it". 
- SAVVY