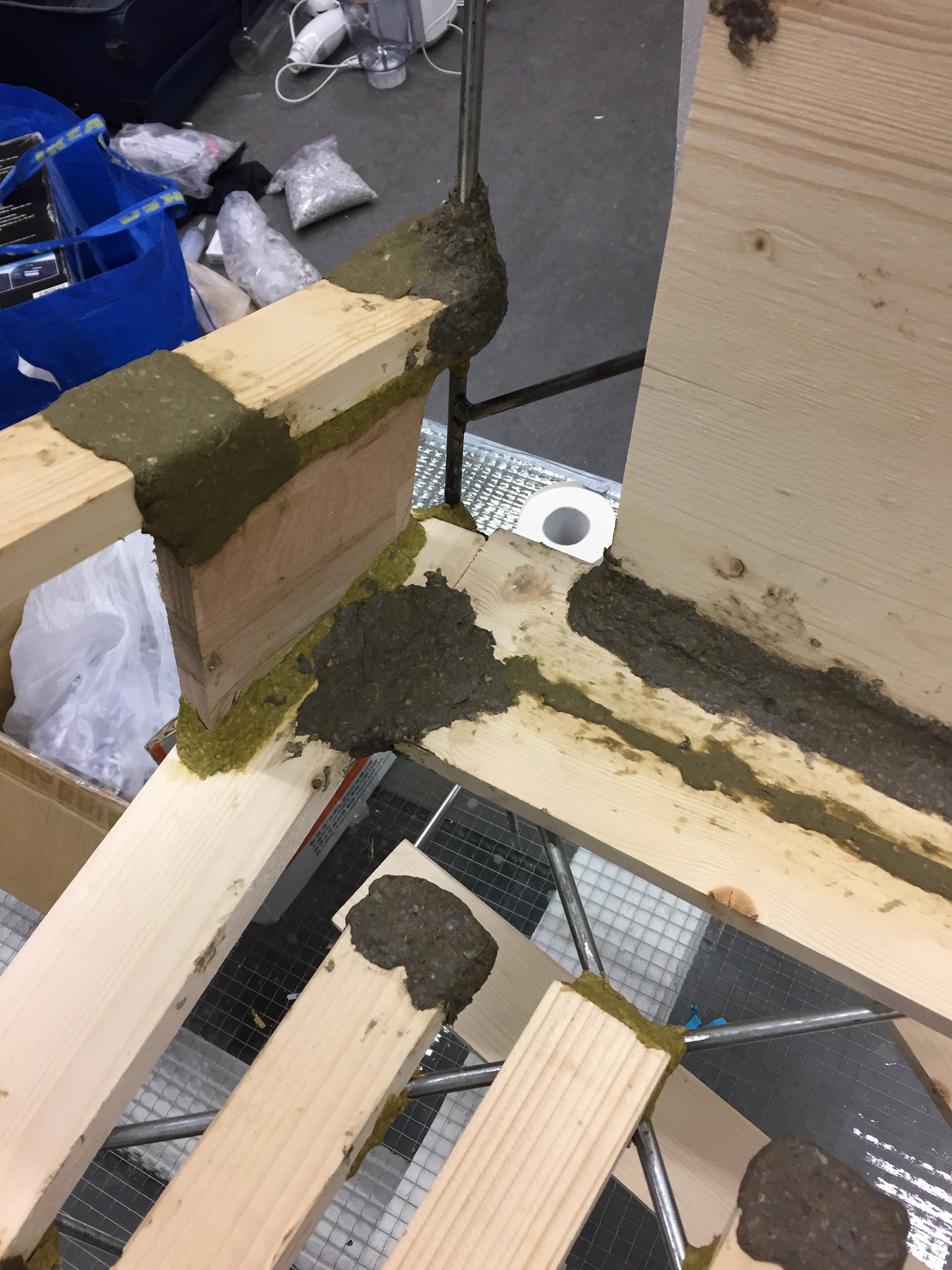 The 11th-12th of November 2019 - Hochschule für bildende Künste Hamburg
Lecture and workshop about material thinking, waste harvesting and DIY bioplast.
As a part of the interdisciplinary seminar
Art and Design in Times of Climate Change
and the foundation class, both by Prof. Valentina Karga.
The Paper Waste Workshop is an open source mobile kitchen that invites everyone to join in, to experiment with and develop new biodegradable materials from natural resources and local waste. We use a ubiquitous material which however rarely is thought of to be recycled; the paper posters spread all over the city. By taking them off we harvest the paper in order to process it into a new sustainable material using basic biologic ingredients and simple kitchen utilities. At this workshop we used the bioplast material to bind and construct peculiar and sculptural objects.