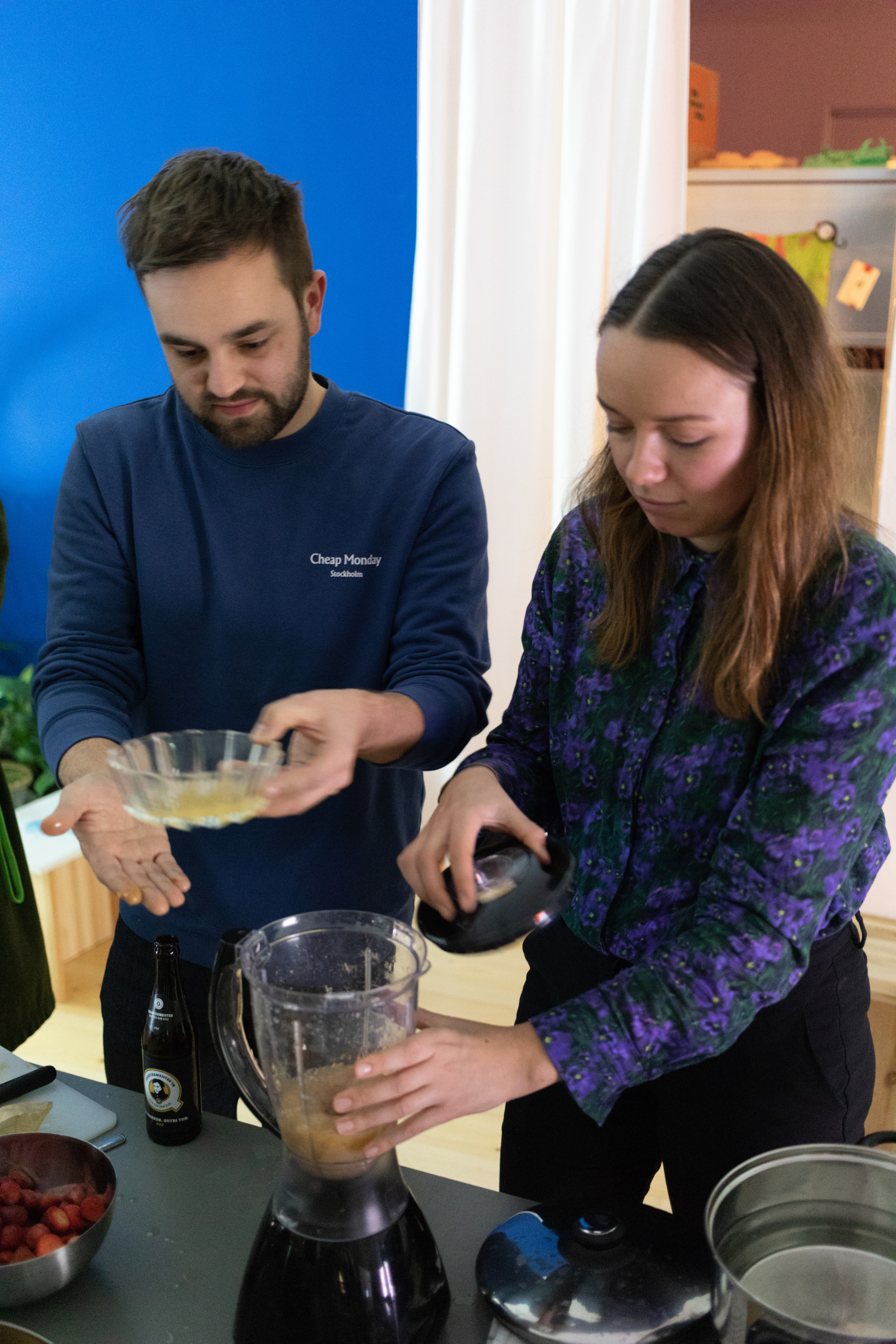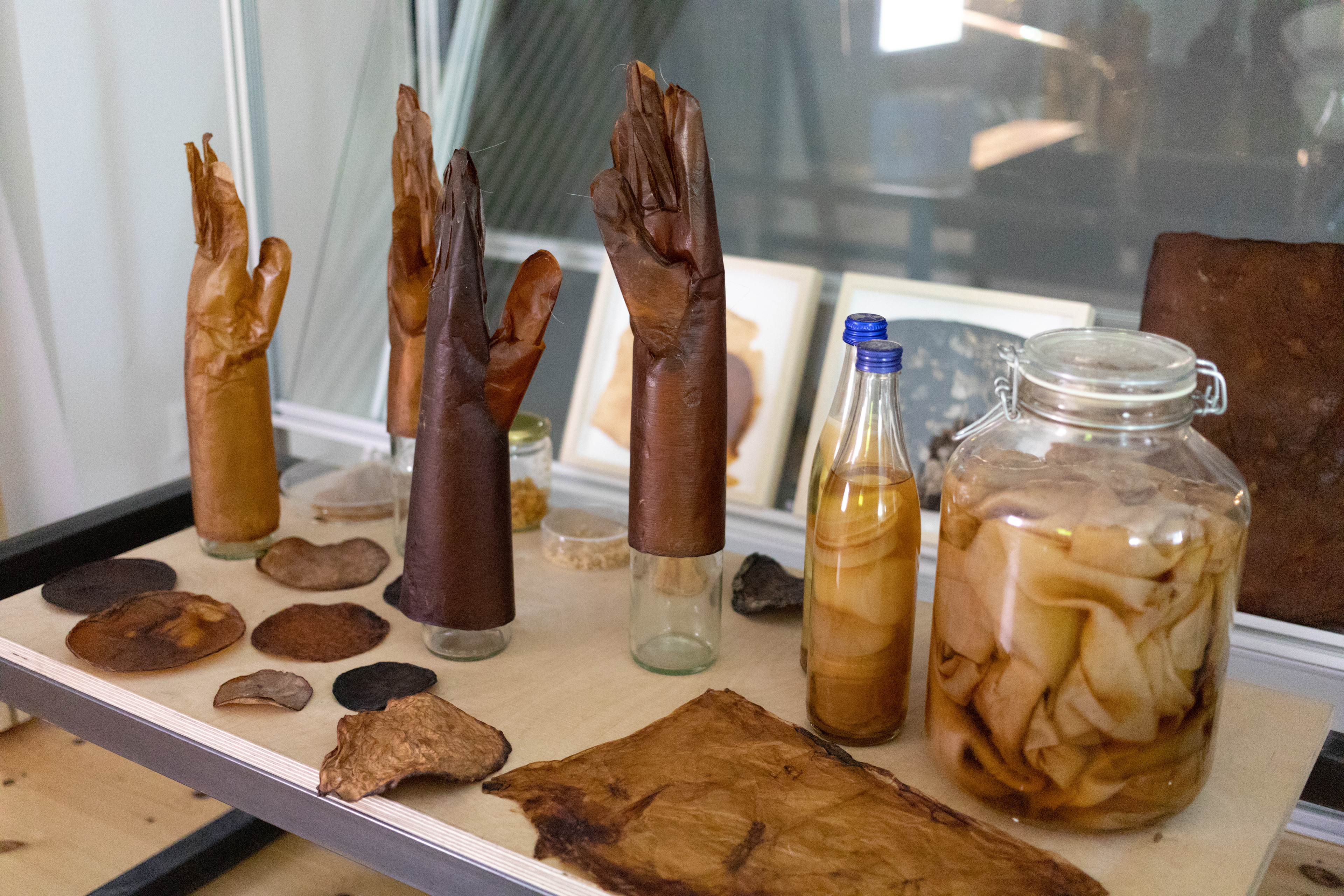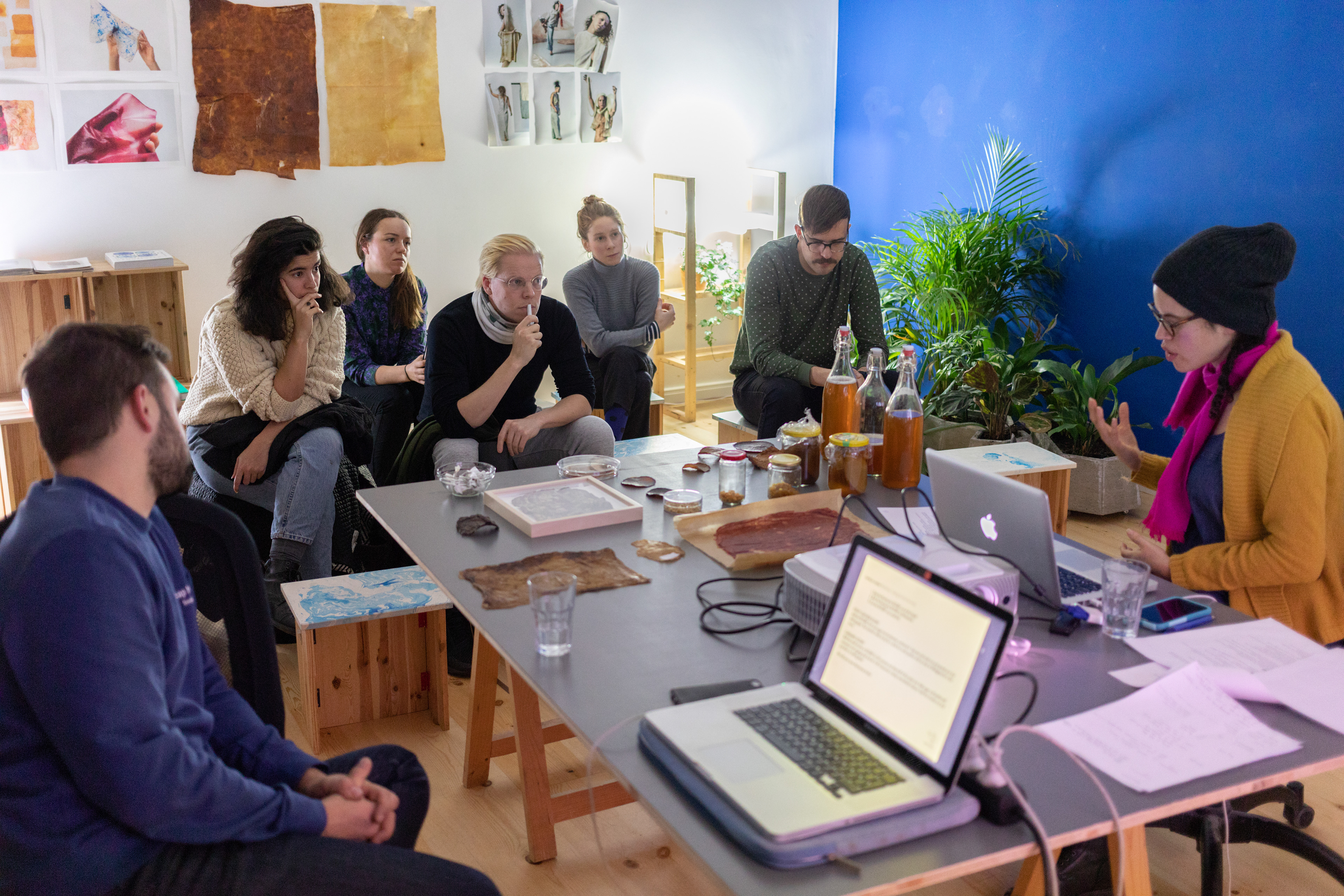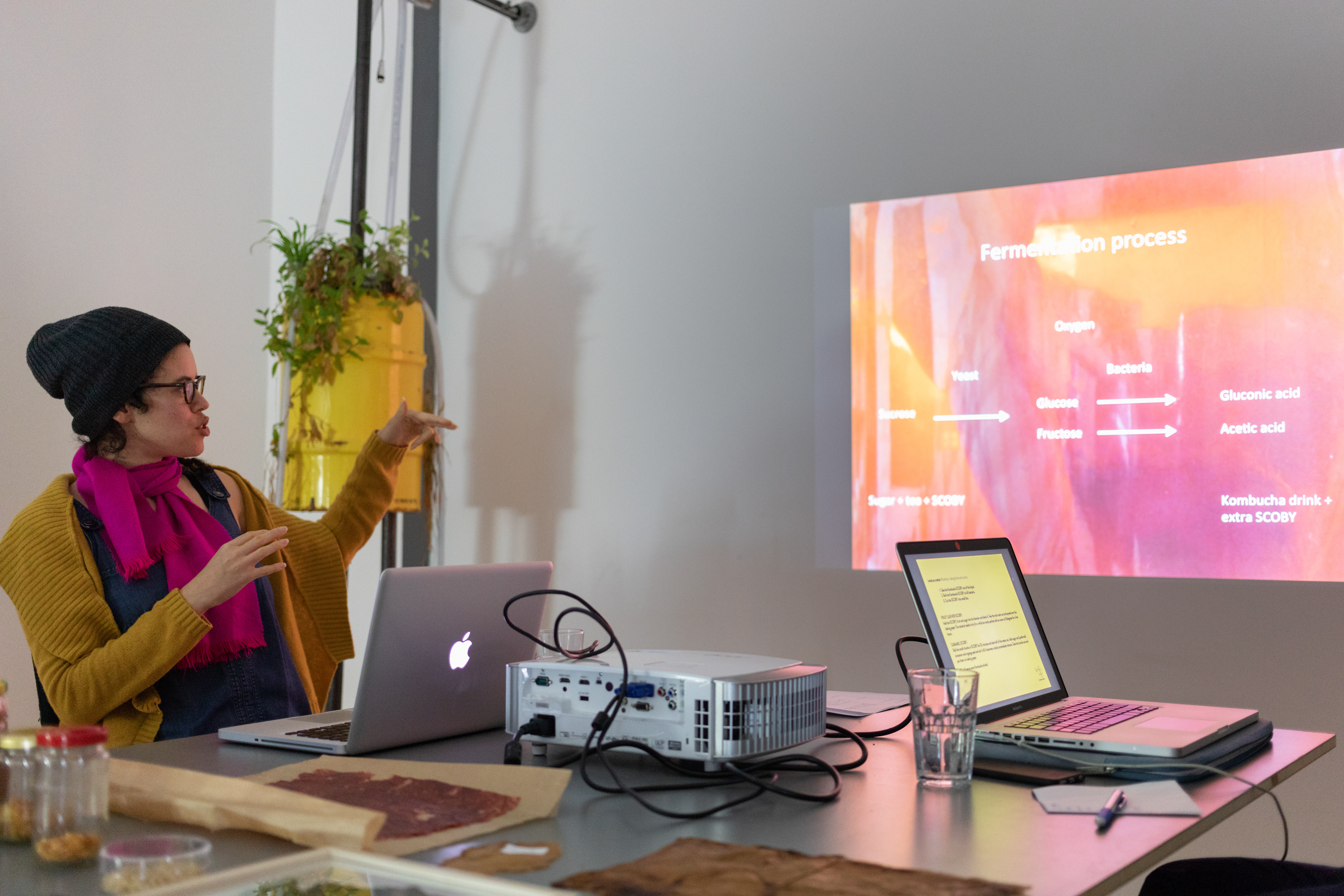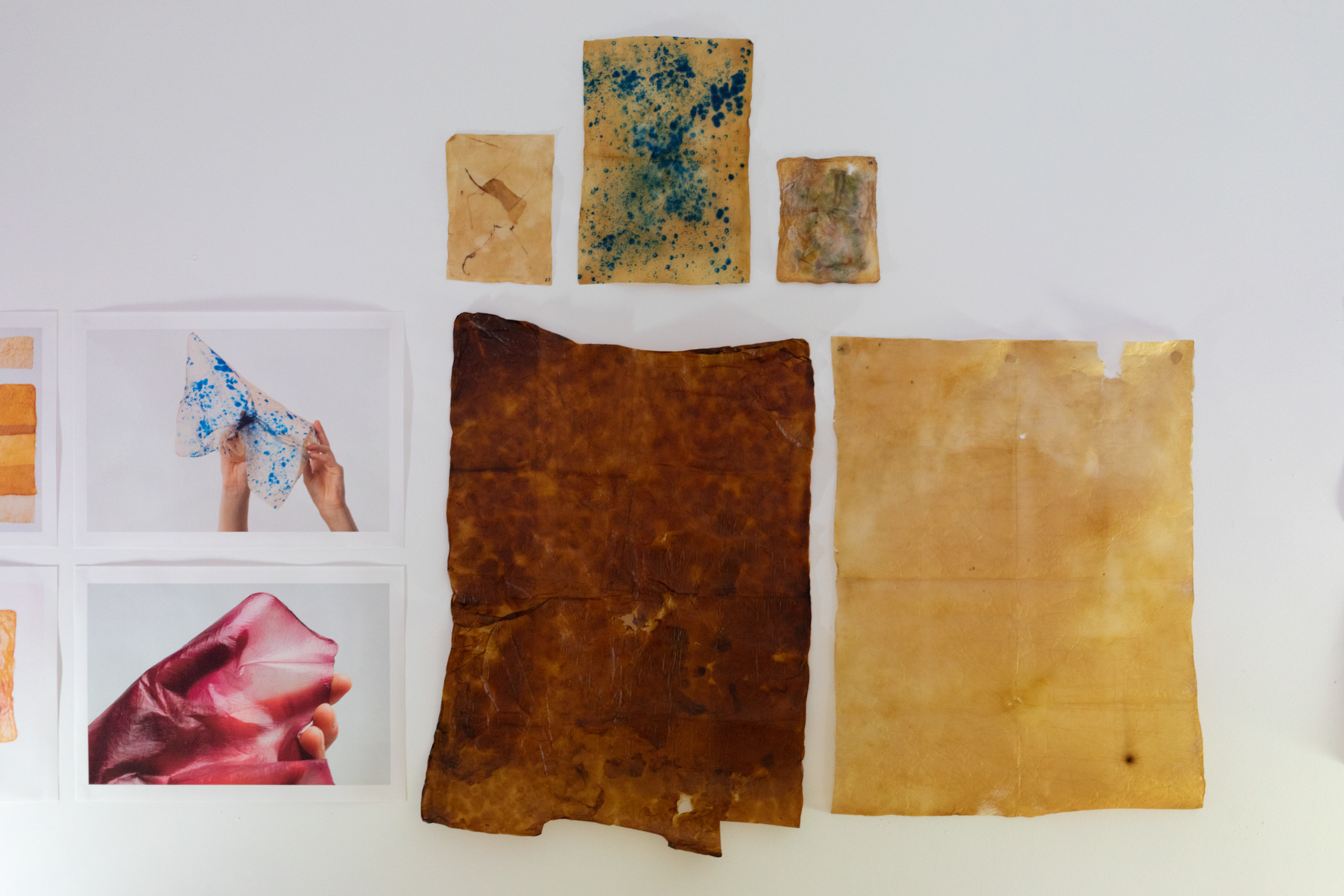 The event also displayed an exposition by Irina Hefner showing the design process of a kombucha shirt, Lena Ganswindt showing samples of kombucha as a textile material in different colors and shapes, including some of the works by Alanna Lynch.
Alanna Lynch (b.1978) is a Canadian artist and researcher based in Berlin. She works with living organisms, biological materials and performance, examining the politics of affect and questions of agency. She explores the aesthetics of disgust and fear, with a focus on embodied knowledge and non-conscious forces. Working with difference, the visceral body and with ideas of contagion and care, she combines past studies in biology and psychology with experiences in activism. This shapes her perspectives, coming from art and science as well as from privileged and more marginal positions. She has exhibited and performed internationally and she is a founding member of the artist collective Scent Club Berlin. She was awarded the 2018 Berlin Art Prize.
Lena Ganswindt is a textile design engineer with a focus on material design that is fully ecological and biodegradable. She graduated from Hochschule Niederrhein in Textile Design-Engineering in 2016 and is currently doing her master project in the course Textile and Surface Design at Kunsthochschule Weißensee. In her project she works with bacterial cellulose and experiences how designers co-perfom with living materials.
Irina Hefner is a fashion student from Kunsthochschule Weißensee where she is currently doing her bachelor graduation project. In her works she plays with unexpected materials like Kombucha and natural dyed textiles to create a tactile ecological fashion statement.