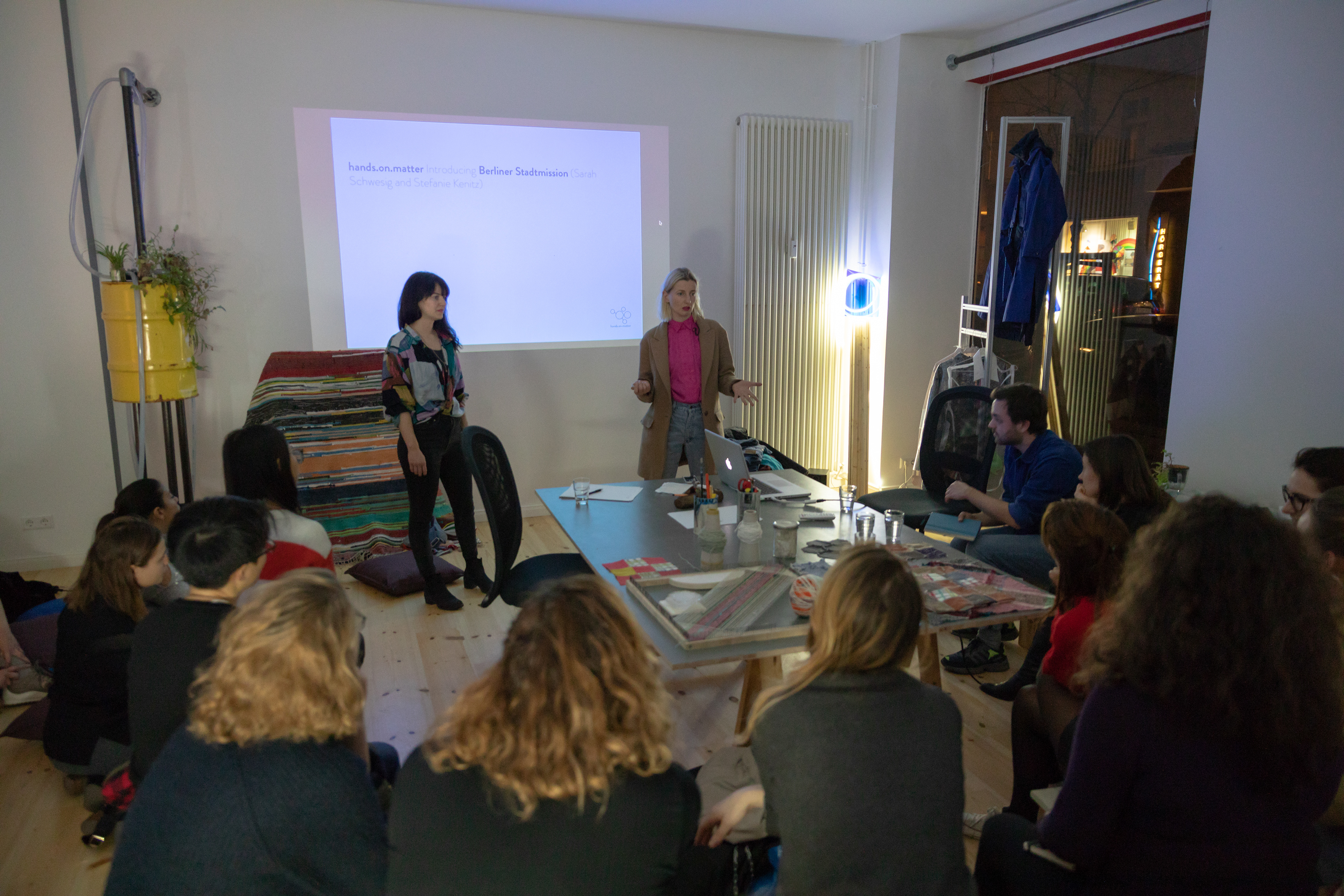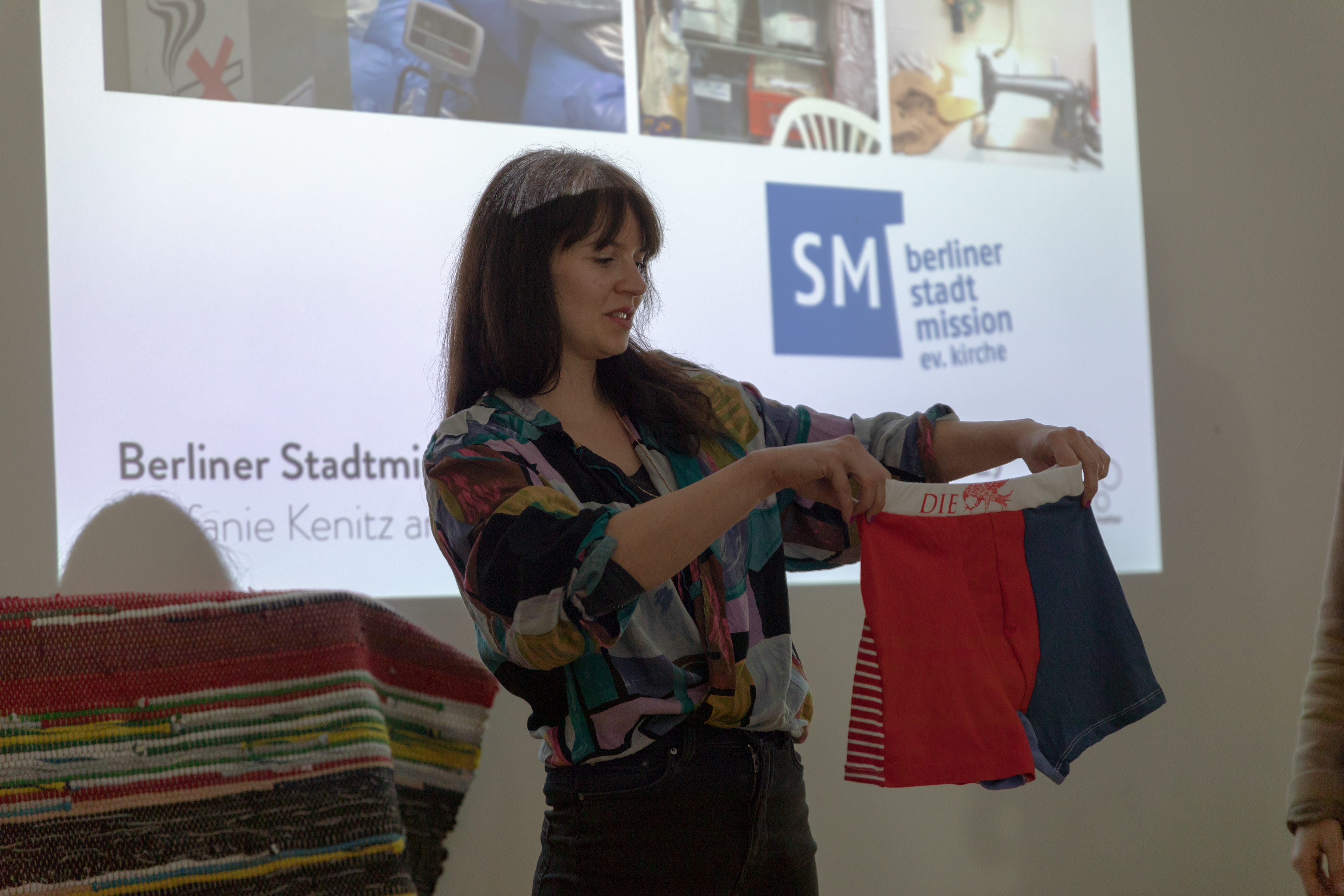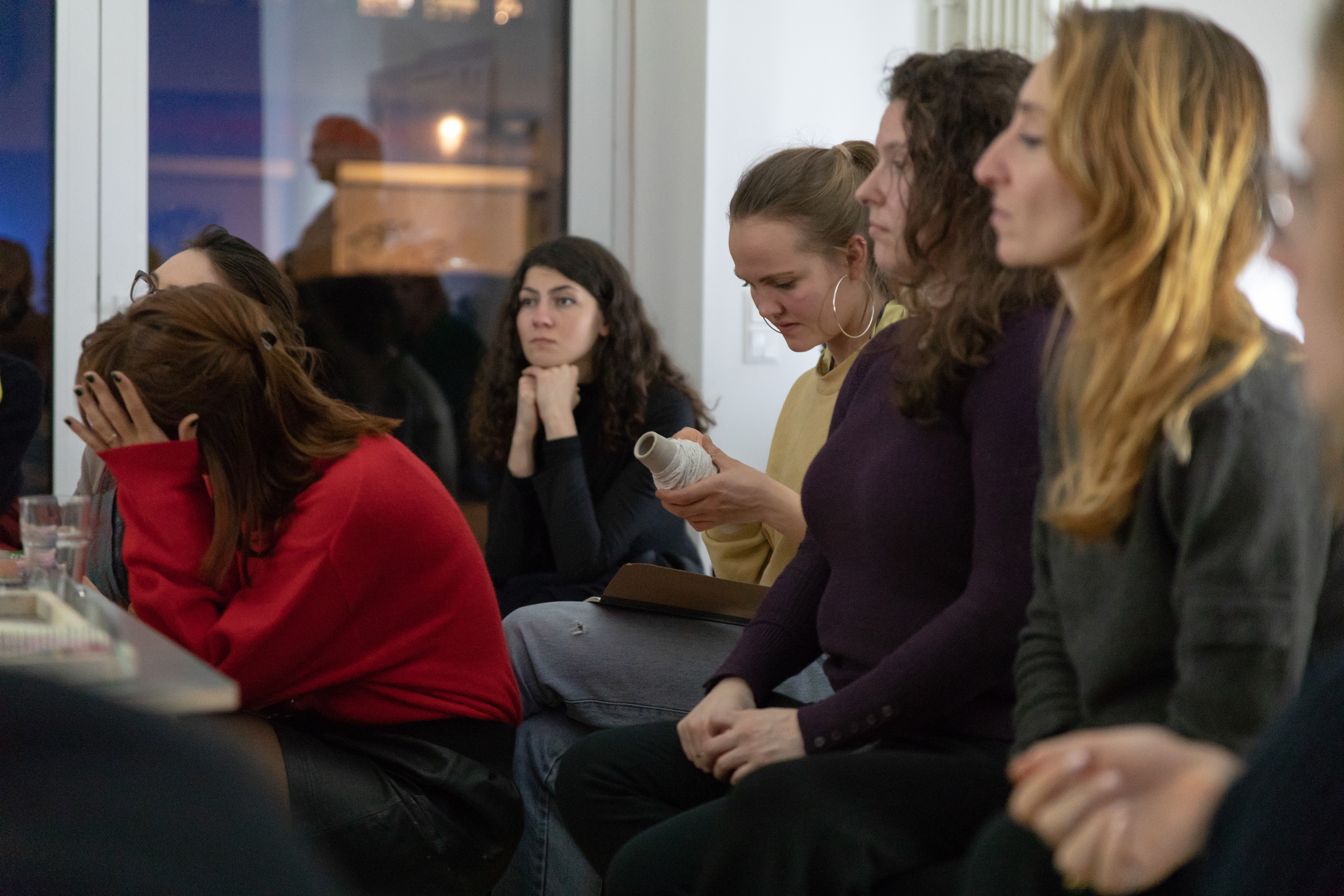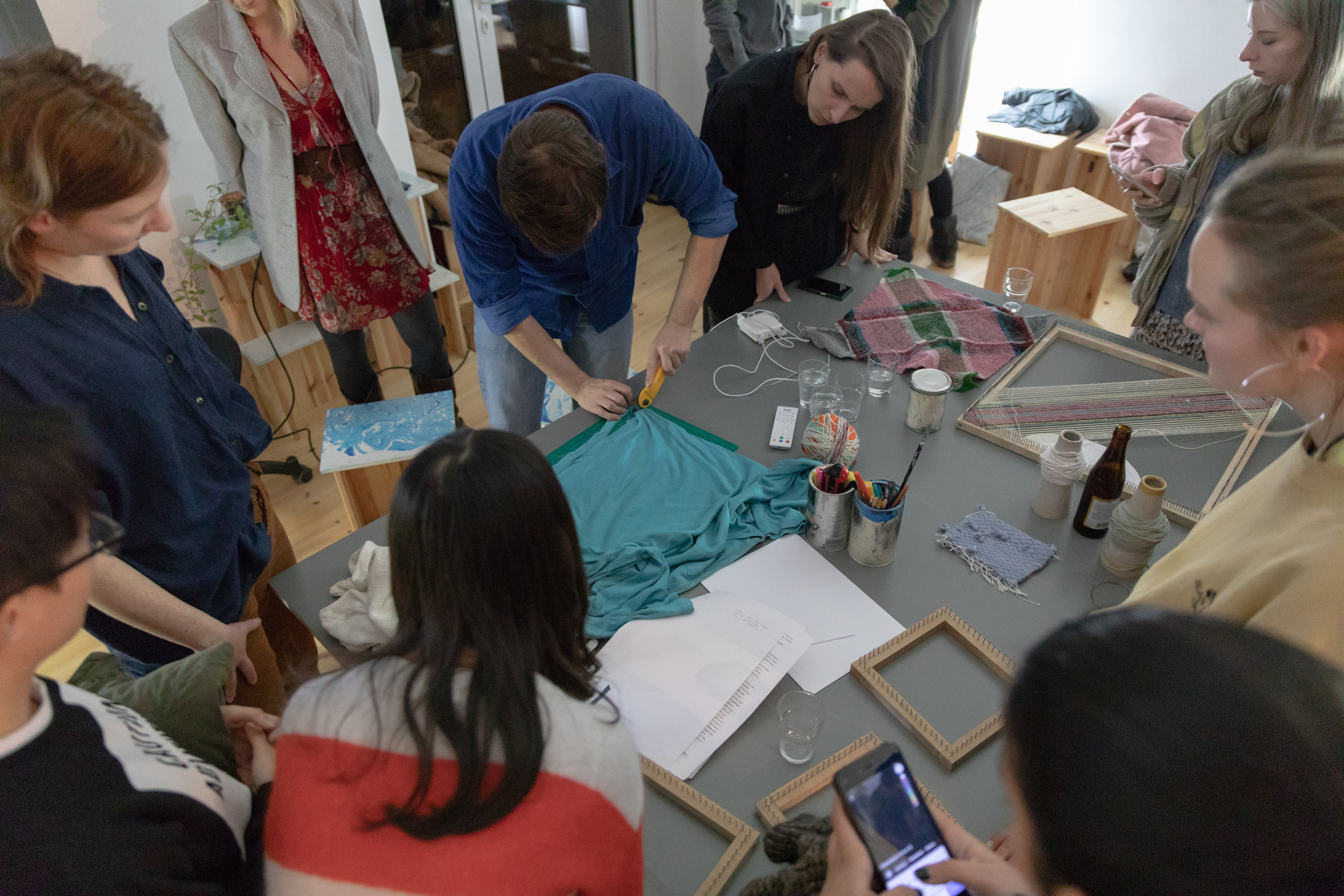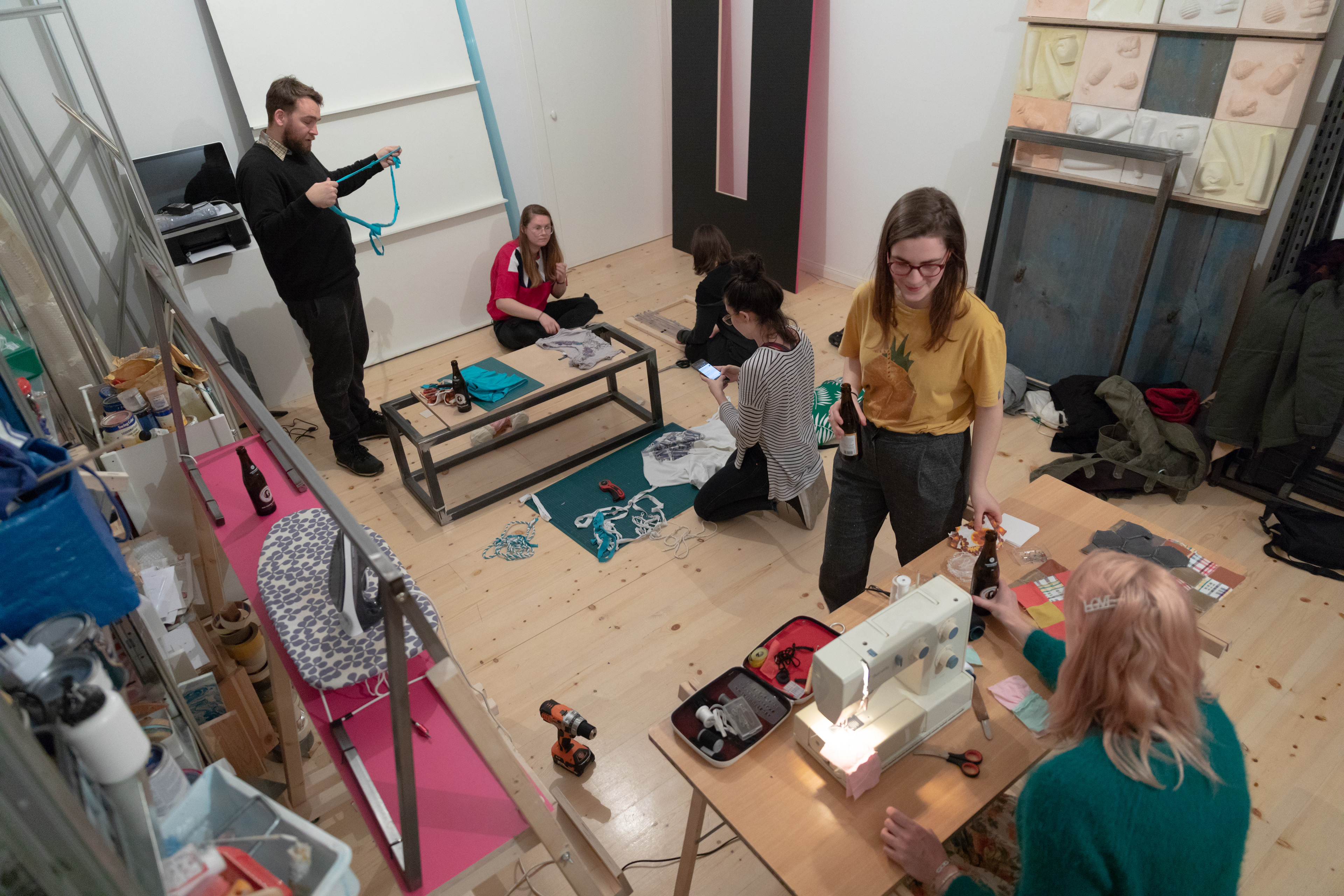 Have you ever wondered what happens with the clothes that are thrown away into the clothing containers around town? The innate idea of reusing clothing is to be a helpful, positive act for lives that are in need. Instead of being burned, the clothes are recycled or upcycled and creates new value in a new context. But is it really that straightforward?
This hands.on.matter event took a different approach than the two prior events: We zoomed out on textile material flows and challenged how we think textile waste. Textiles are surrounding us in our everyday lives, our bodies, furniture, transportation, we sleep in textiles, and at the same time it is difficult to detect where these materials come from, how they are made, and what happens to them after (first-consumer) use.
The blurry difference between re- and upcycling in textiles will be explored through a presentation by Tim van der Loo who at the time was working on the topic of recycling Denim into a new textile material by embroidering jeans fibers together. Followed by Sarah Schwesig and Stefanie Kenitz who generously shared what happens behind the scenes in the textile sorting department at the charity organisation Berliner Stadtmission. Hereafter a creative intervention with different isles of various craftwork techniques explored how we can think textile waste and its opportunities to become something new.
Designers Tim van der Loo, Alberte Laursen Rosenborg and artist Elena Azzedín exhibited works on textile waste, circularity in fashion and semantics.
Berliner Stadtmission is a 135 year old charity organisation that sets to help the weaker groups of society with goods, shelter and food. A big part of the Berliner Stadtmission is the textile charity department based on clothing waste donations. Rebecca Hiles and Stefanie Kenitz from Berliner Stadtmission come to talk about post-consumer textiles and how they intervene with donated textiles that are not always useful. They research on how to collaborate and participate with designers and creatives to tackle their problems with textile waste.
Alberte Laursen Rothenborg (DK) is a bridge-builder between design and sustainable strategies. Her passion is development and implementation of circular economy and sustainable strategies in design and fashion. Her MA dissertation, 'Circular Fashion Transitions – the waste and value of design(ers)', was made in collaboration with the Berlin-based consultancy, Circular.Fashion. Investigating how design and material strategies can strengthen and push forward the implementation of circularity in fashion. Pieces of her collection will be exhibited at the hands.on.matter event. Alongside her MA project there will be pieces from The Manufactum Module, a commercial collaboration with a German lifestyle brand (one jacket, one west), and Welcome to Wasteland, an activistic approach to design where Rothenborg collected her own waste over a two month period and made it into clothing installation. Rothenborg holds a MA in Sustainability in Fashion from Esmod Berlin, and a BA in fashion design from The Royal Danish Academy of Fine Arts. She is currently based in Copenhagen working with the sustainable fashion brand Önling.
Elena Azzedín (ES) is an artist and curator, currently belonging to the curatorial team of the international artistic platform AADK Spain. As an artist Azzedín has always been interested in urban interventions and relational art, responding to the need of making art as part of our daily life. Her latest body of work consists of weaving in fences located in the public sphere. The urban interventions of weaving fences is about its literal semantics as much as about the symbolic value of the action; the presence of the body in the public space magnifying a historical female repetitive labor which belonged to the private sphere. The weaving technique has become for Azzedín, a place for experimentation, creating sculptures with interwoven natural local fibers as well as using found objects as looms in which the contents and the container have a dialectical relationship, often ironic.