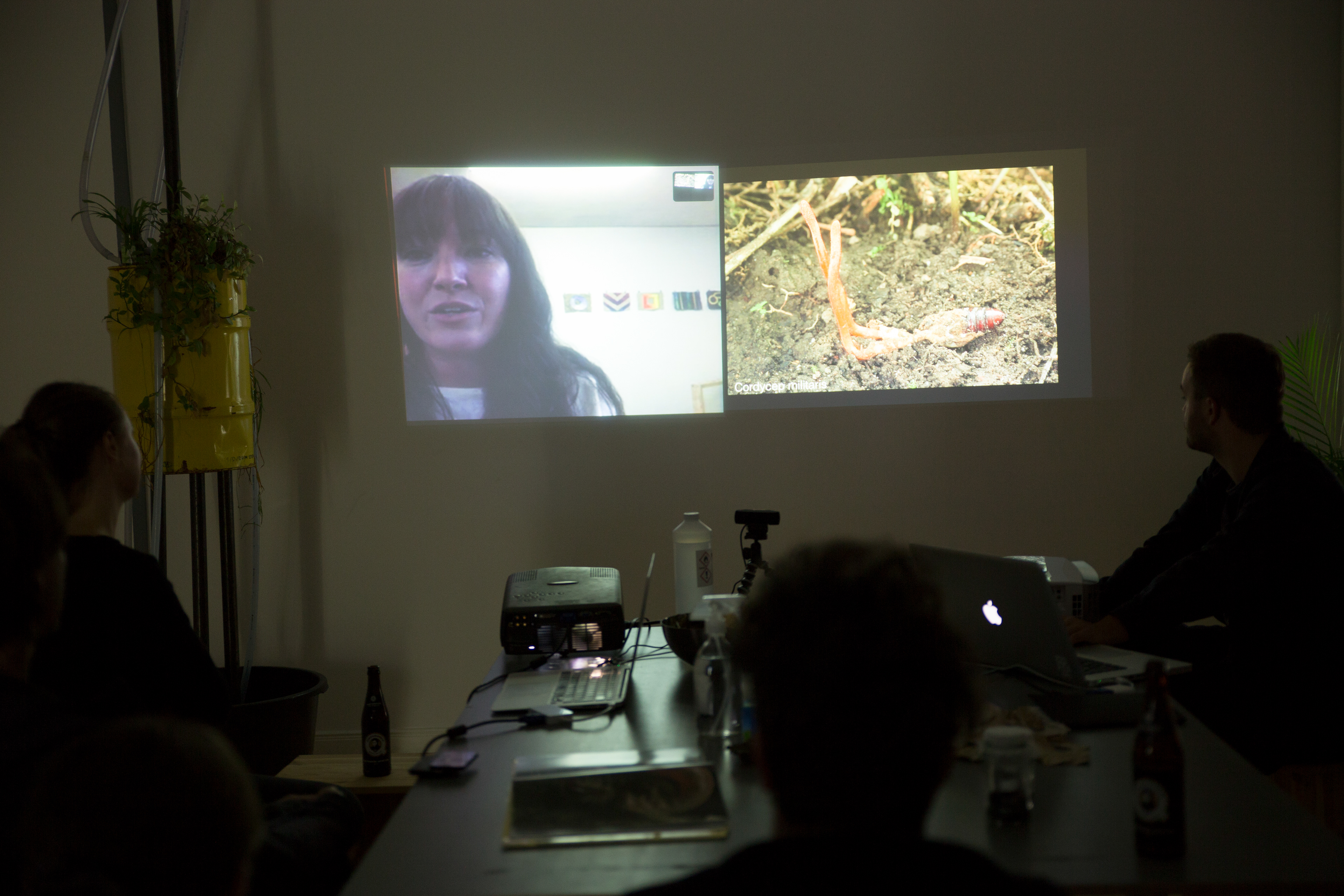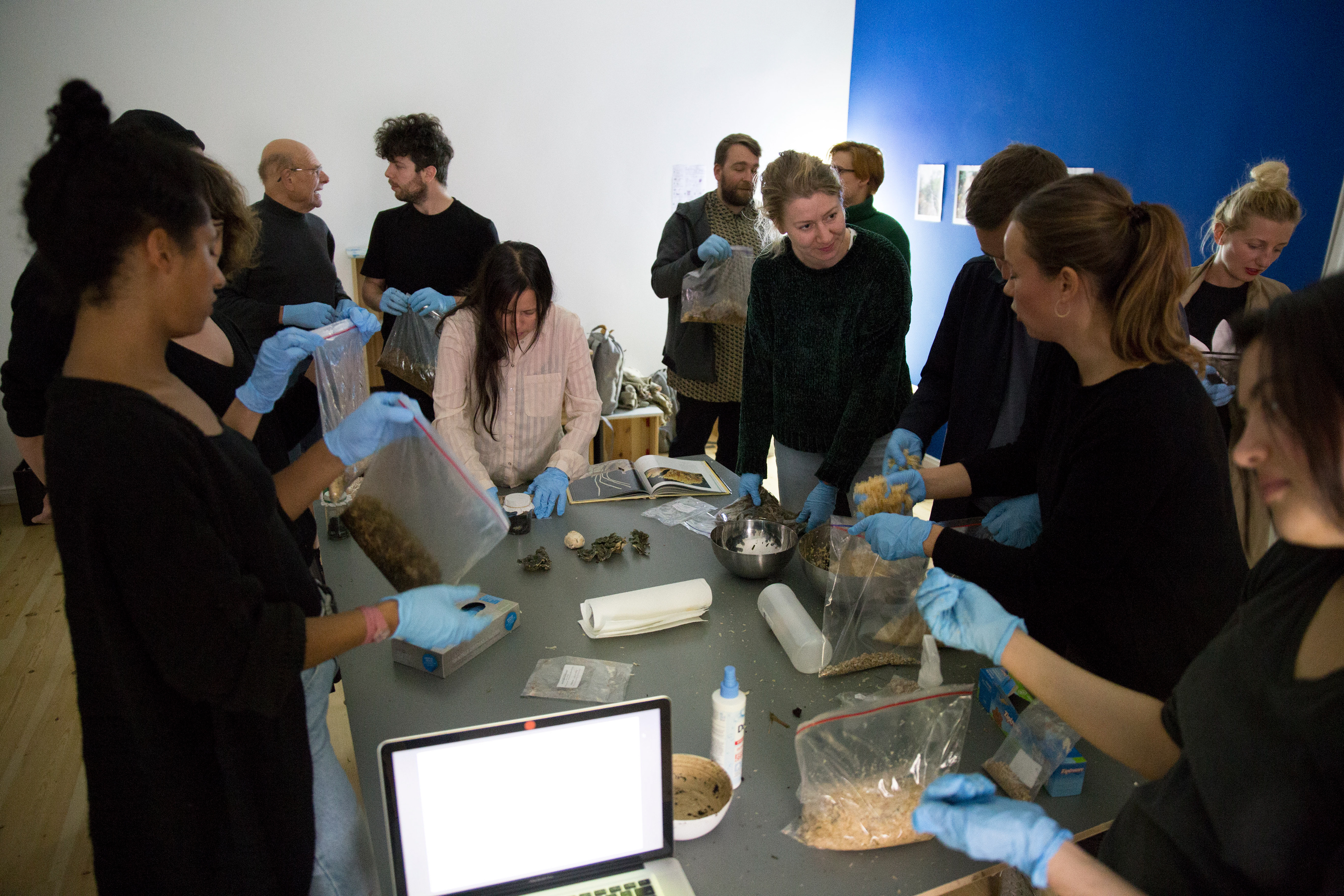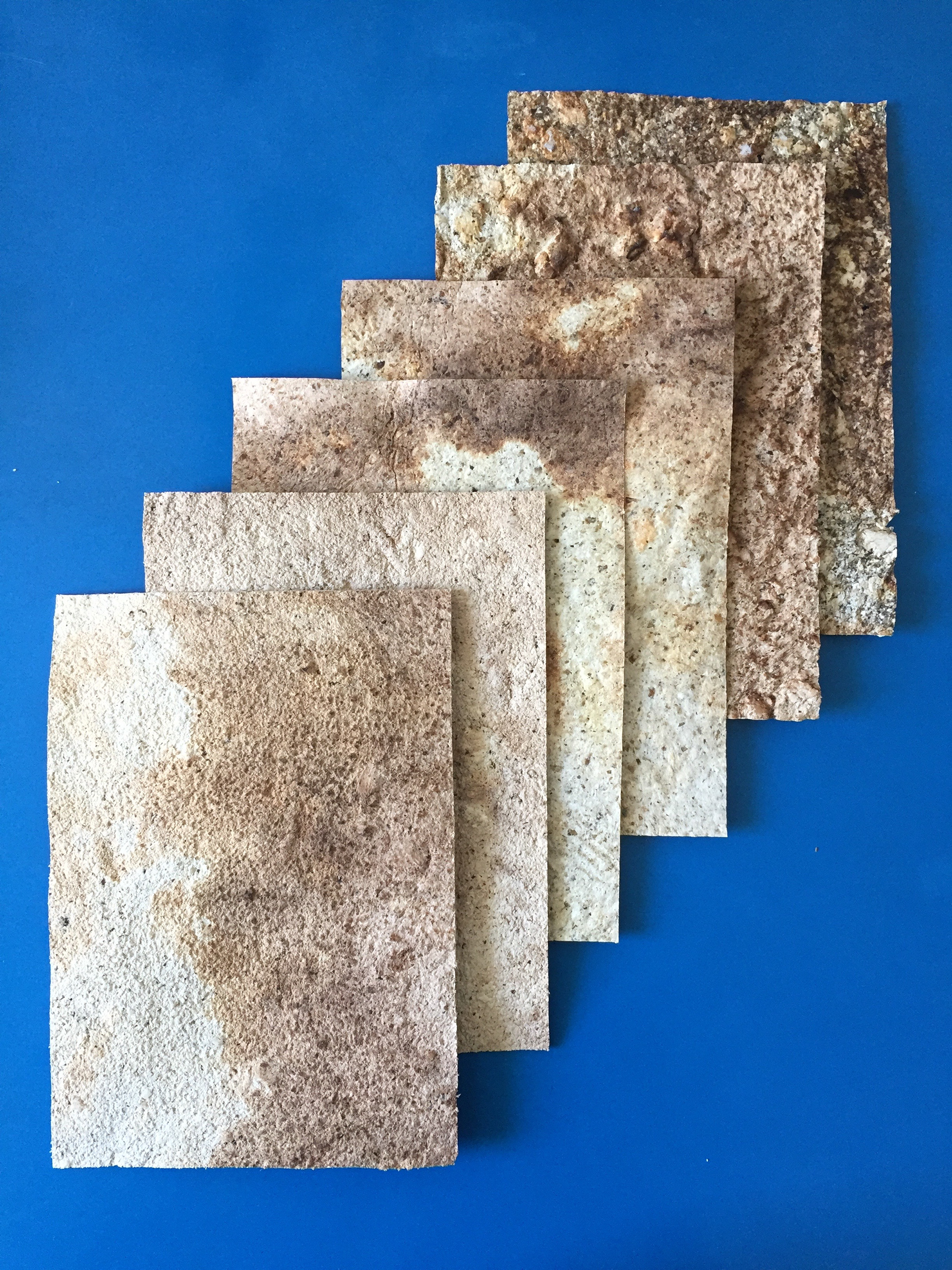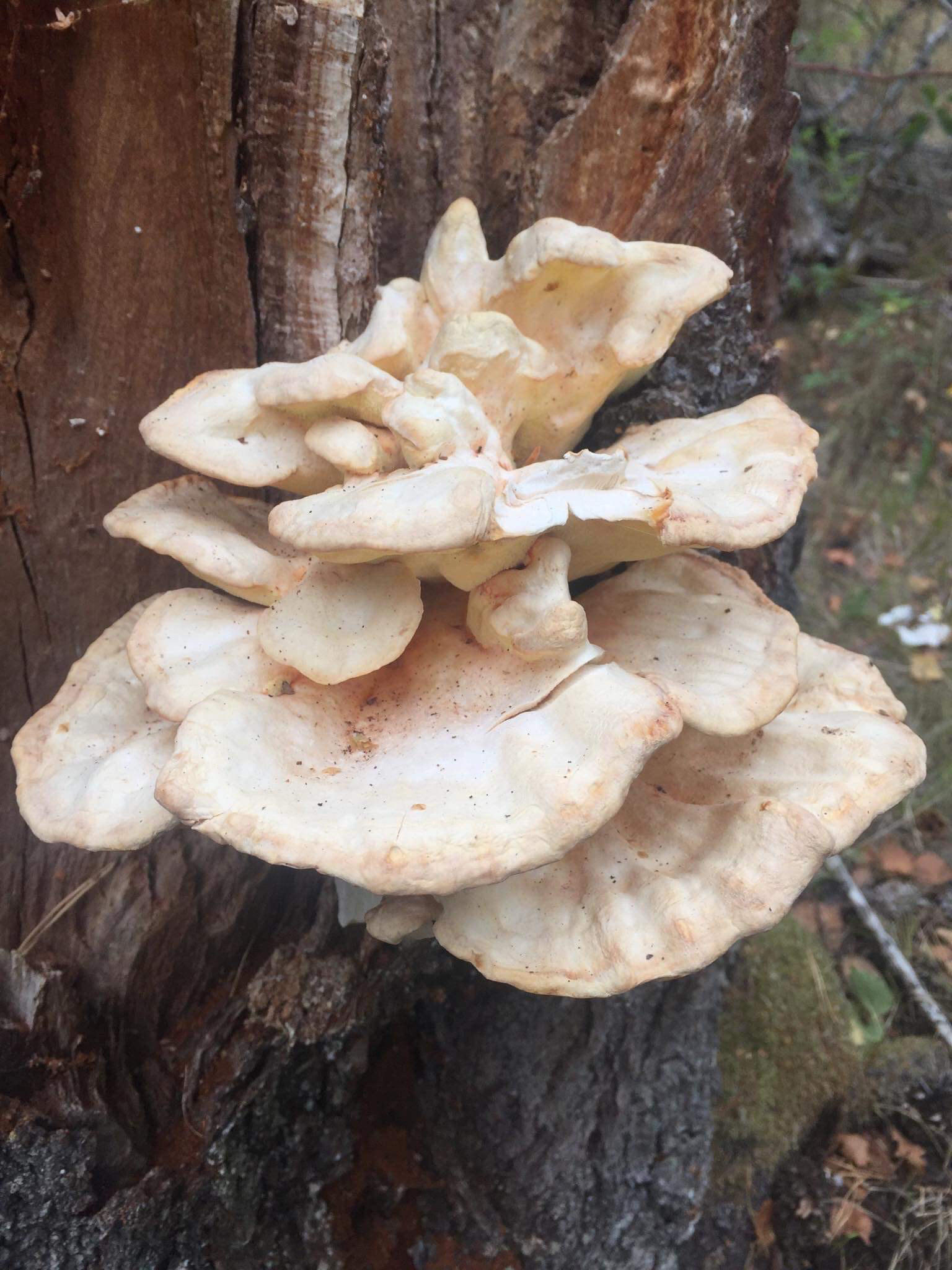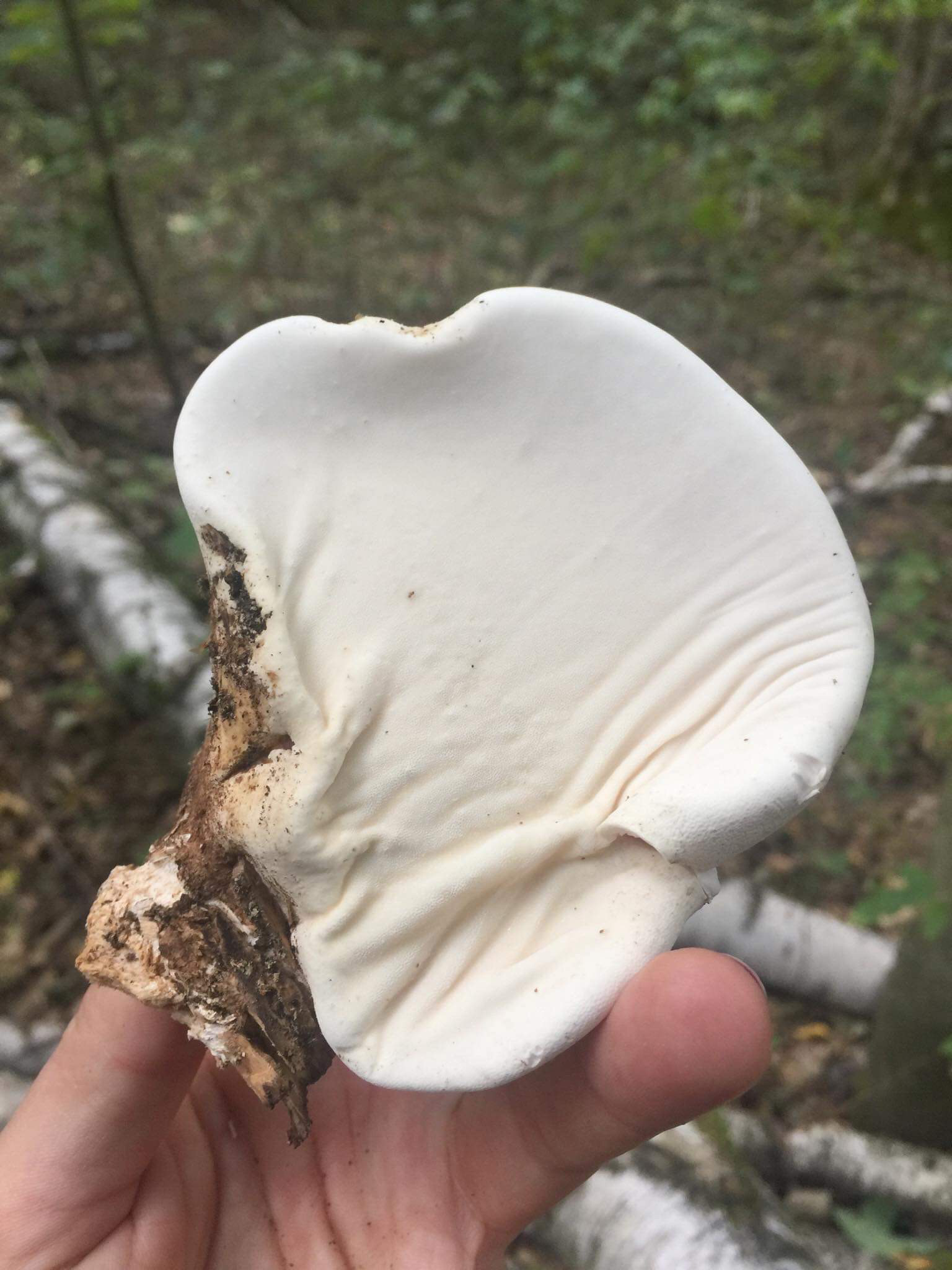 Mushrooms are a common matter in our world and have helped humanity in many perspectives. Mycelium is a less known matter but even so promising. Mycelium is the neural network of the mushroom and growing in dense structures under the ground eating dead matter and creating new nutritions for nature. 
For our theme we invited interdisciplinary artist and amateur mycologist Jessica Langley (Colorado, US) who presented her work with mushrooms as material input in paper production and shared some of her insights into mycelial properties in a Skype talk live from Colorado. 
Next to Langleys talk we created our own handmade mushroom paper. We found our mushrooms in local places like Grünewald (Berlin) and processed it with traditional paper making techniques.
After the talk we put our hands on mycelium by doing a workshop on how to easily grow our own mushroom culture from mycelium spores. Nutritions for the mushrooms/mycelium to grow are biological waste like coffee grounds, hay and wood chips. Together with the participants we mixed our own batch.